Welcome to
a life that revolves
around you.
Nestled in the tranquil periphery of Melbourne's treasured north-east, The Crescent is a contemporary neighbourhood that fuses the culture of urban Melbourne with the comfort of modern living. The result is a community of rich connections, diversity and experiences.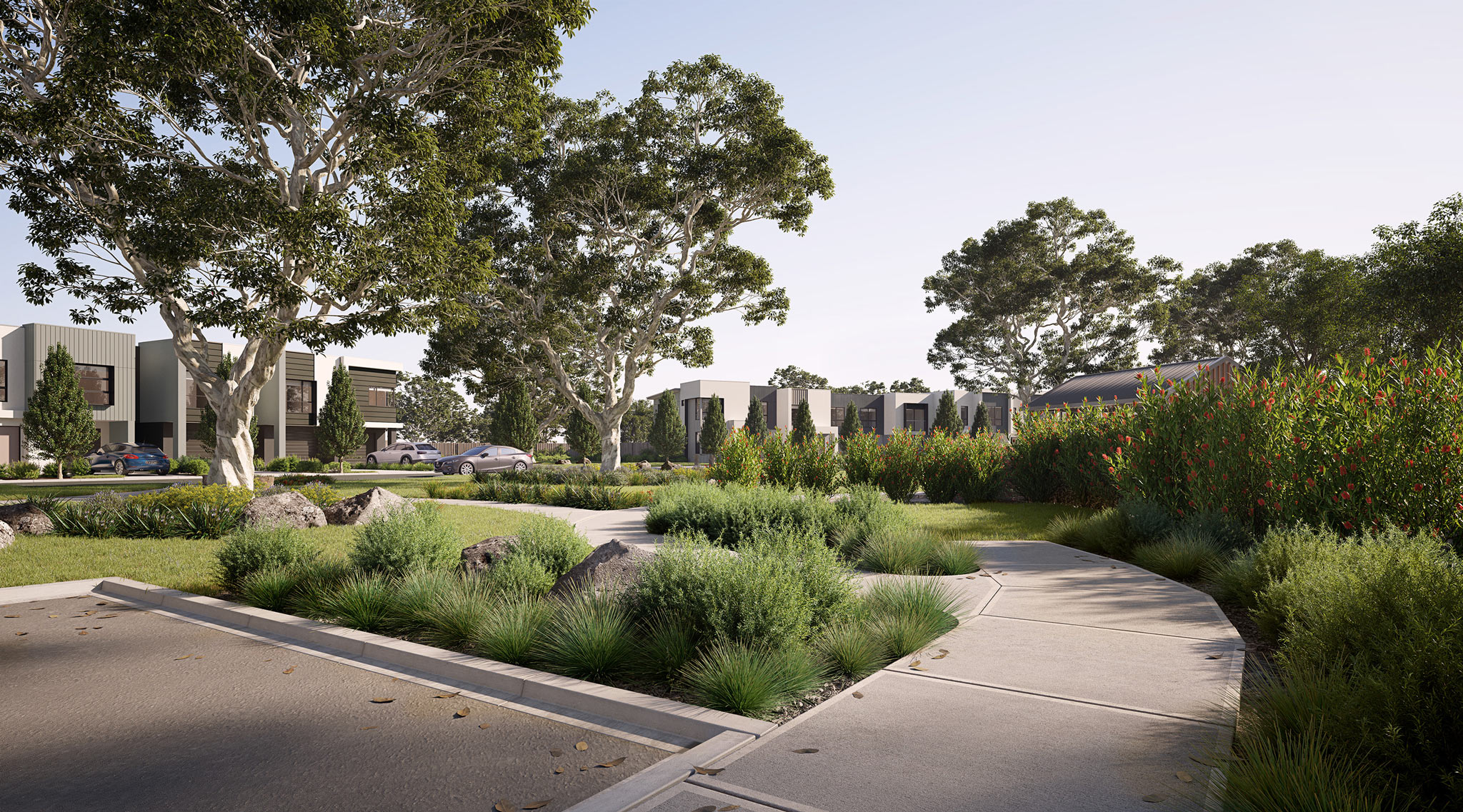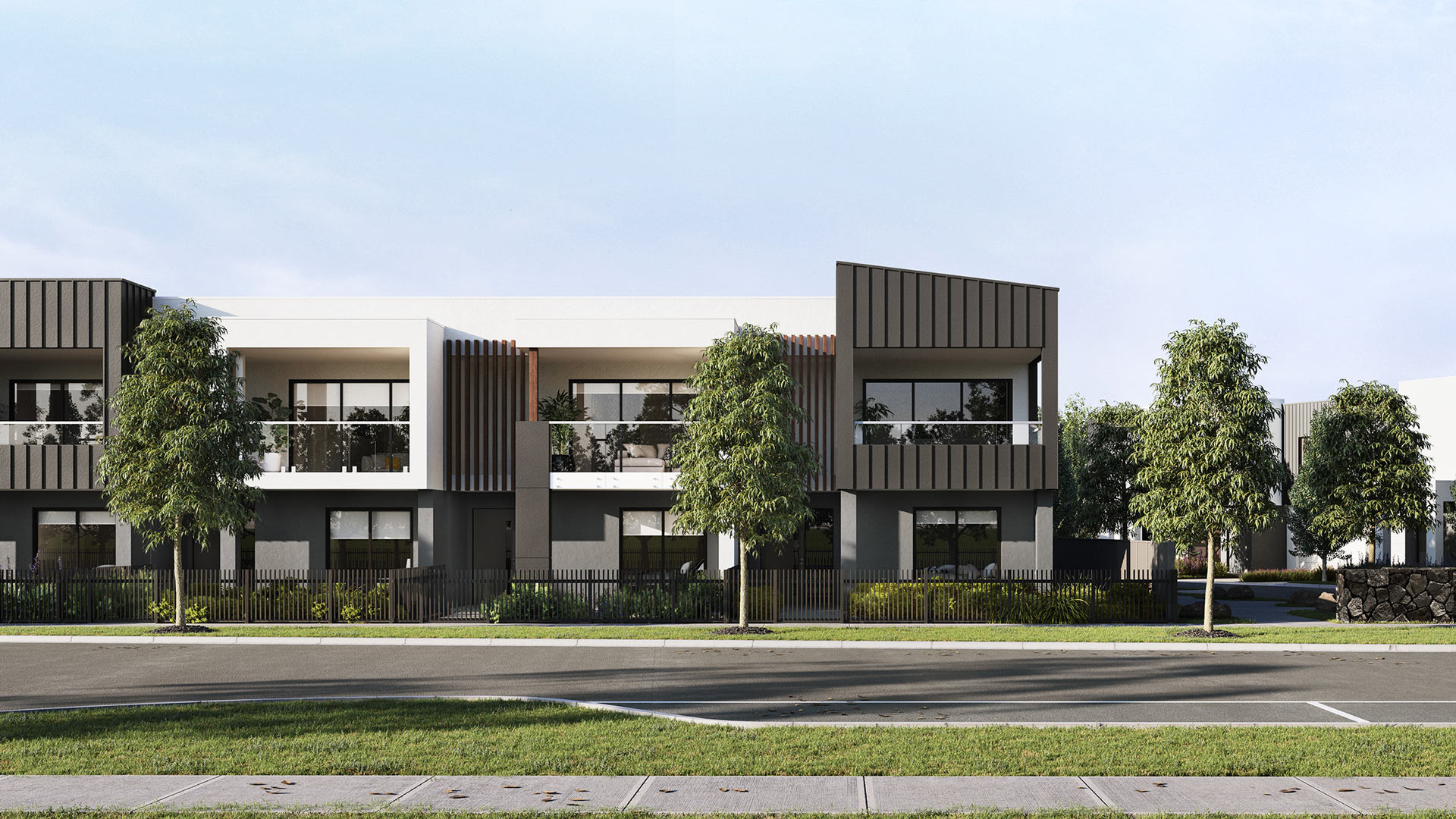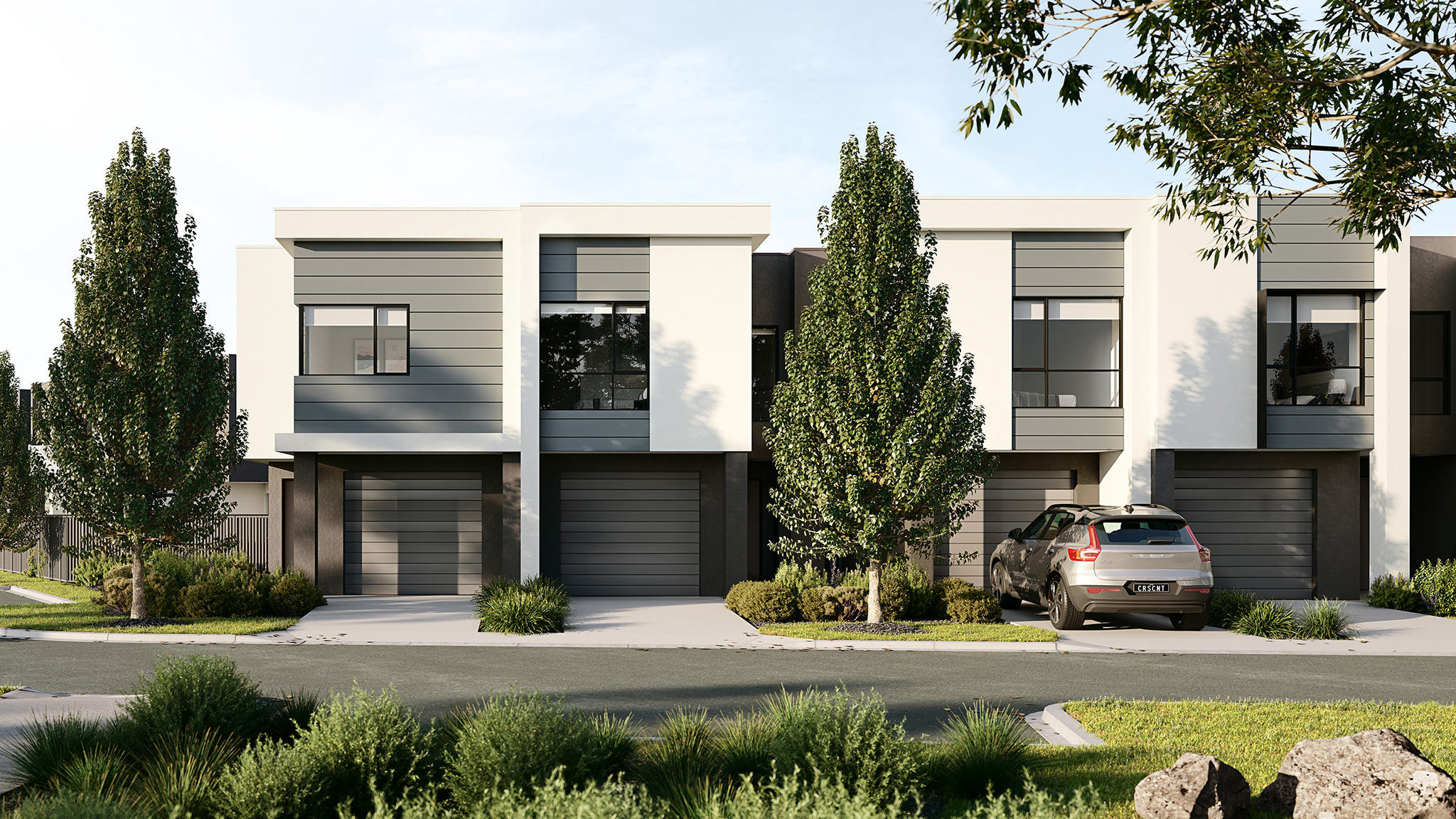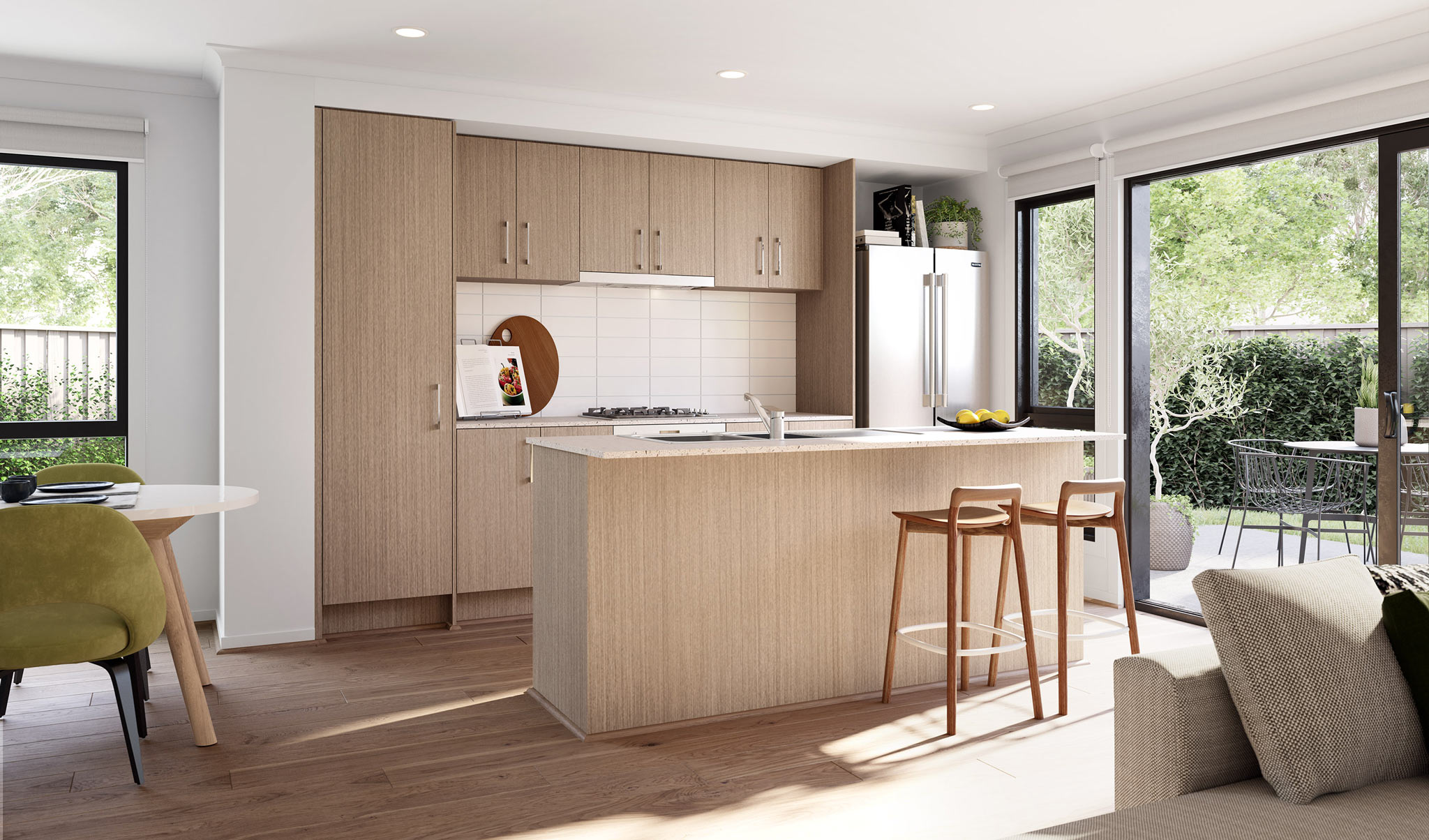 Circle in on
modern comfort.
At the heart of The Crescent's contemporary way of life is an impressive collection of two-storey, three-bedroom townhomes. Designed by leading architects, each residence encapsulates the spaciousness and flexibility of townhome life, while a selection of five inspired designs gives you the luxury of choice.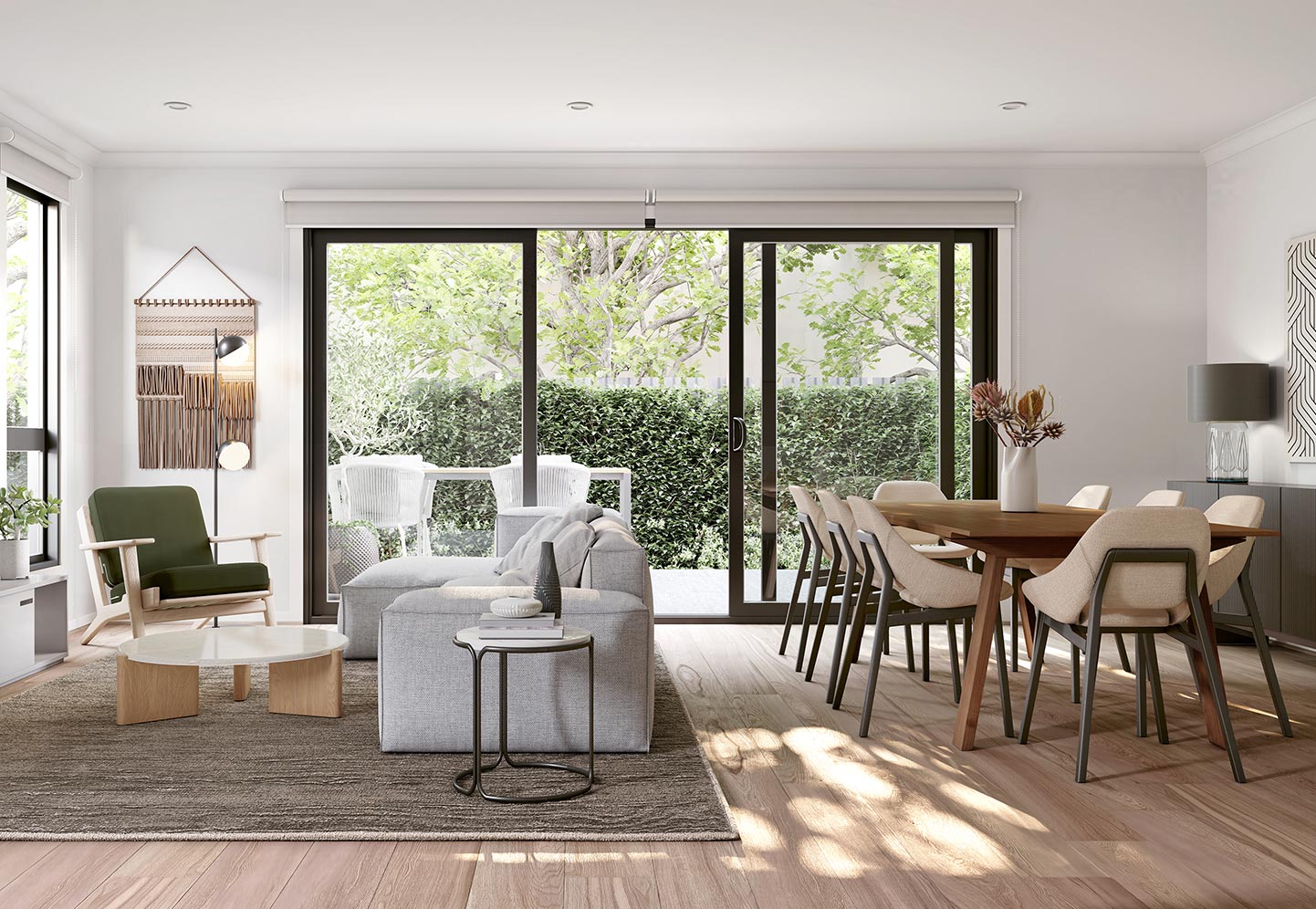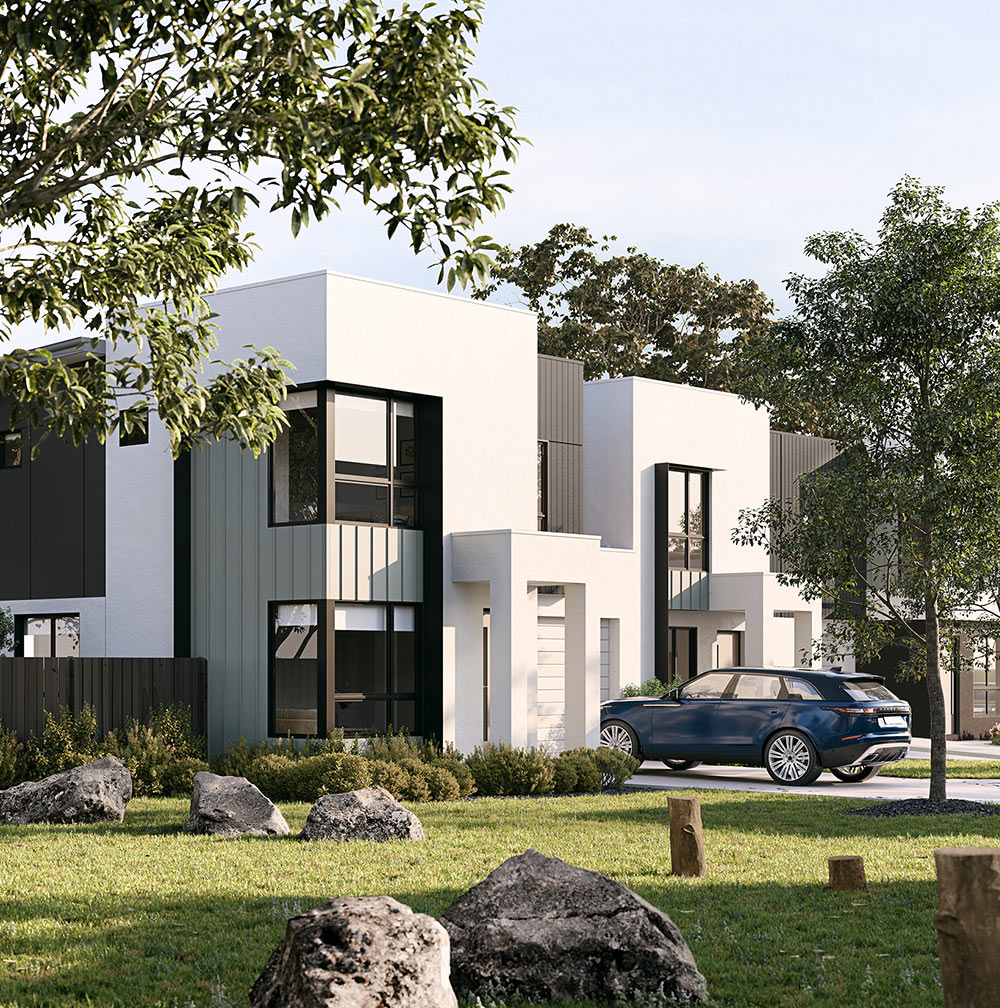 Open plan living and generous outdoor living areas ensure your thriving social life can extend from the local scene to your own home. Meanwhile, stunning facades and bold cladding create captivating streetscapes that are as distinct as the local culture itself.
Underpinned by a focus on both beauty and functionality, a life at The Crescent is made refreshingly effortless by design.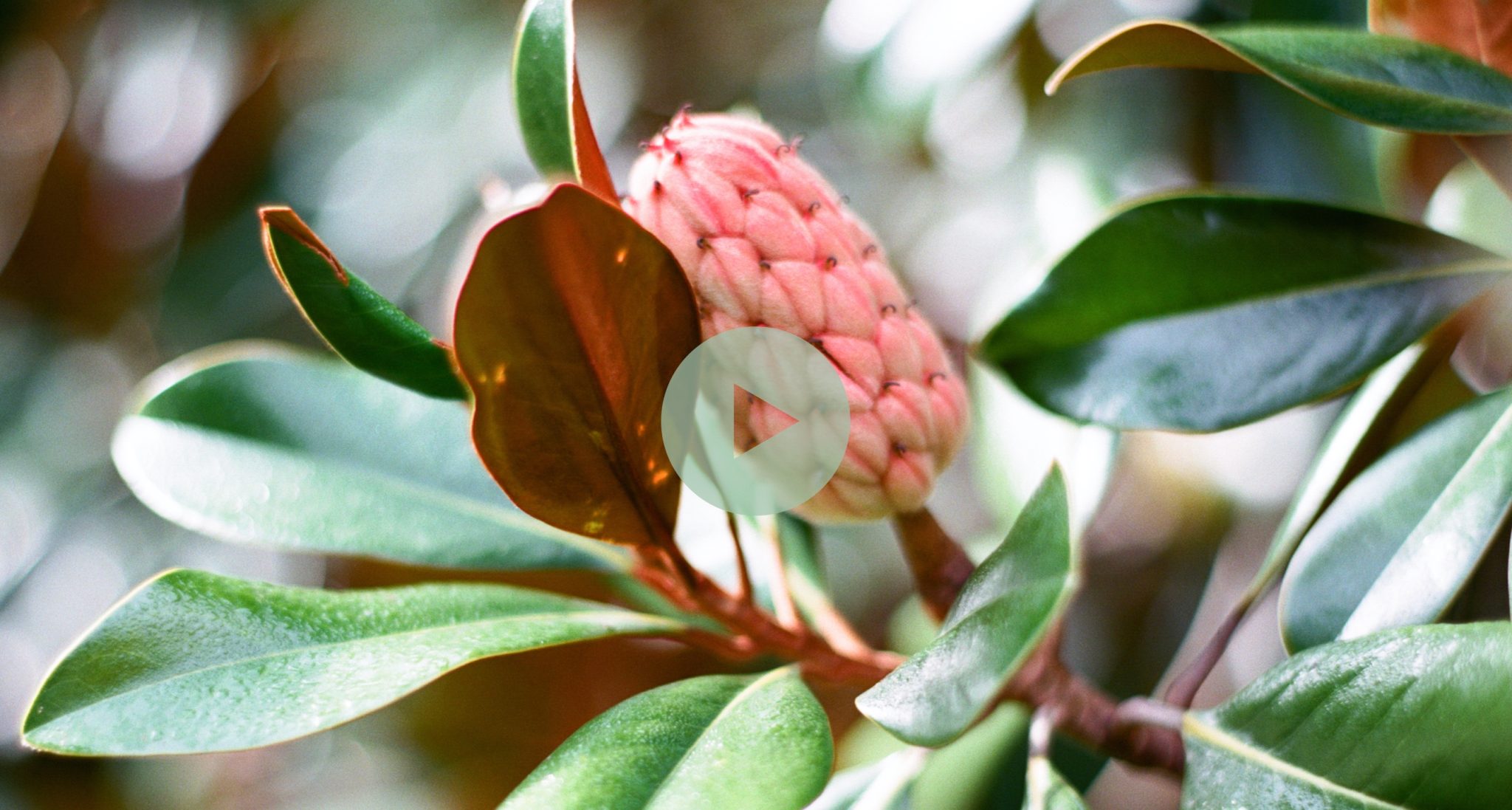 Live a well-
rounded life at
The Crescent.
Meticulous design and effortless connection are what make The Crescent the perfect next step. Here, you'll have a wealth of natural surrounds and community parks on your doorstep, retail precincts and world-class universities around the corner, and a smorgasbord of cultural precincts within reach. All in the comfort of urban living.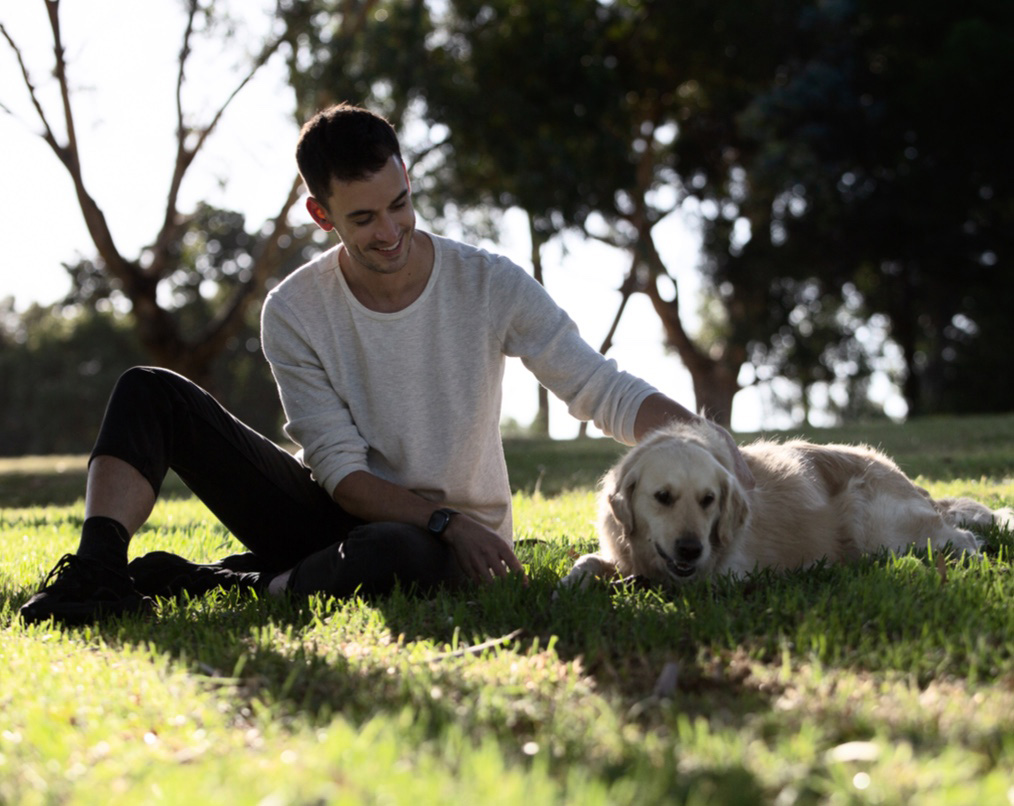 With multiple train stations and major arterial roads in your vicinity, you'll always be connected to the bright lights of the CBD.
Better yet, proximity to some of Victoria's richest regional hubs mean weekend getaway plans can be made at the last minute.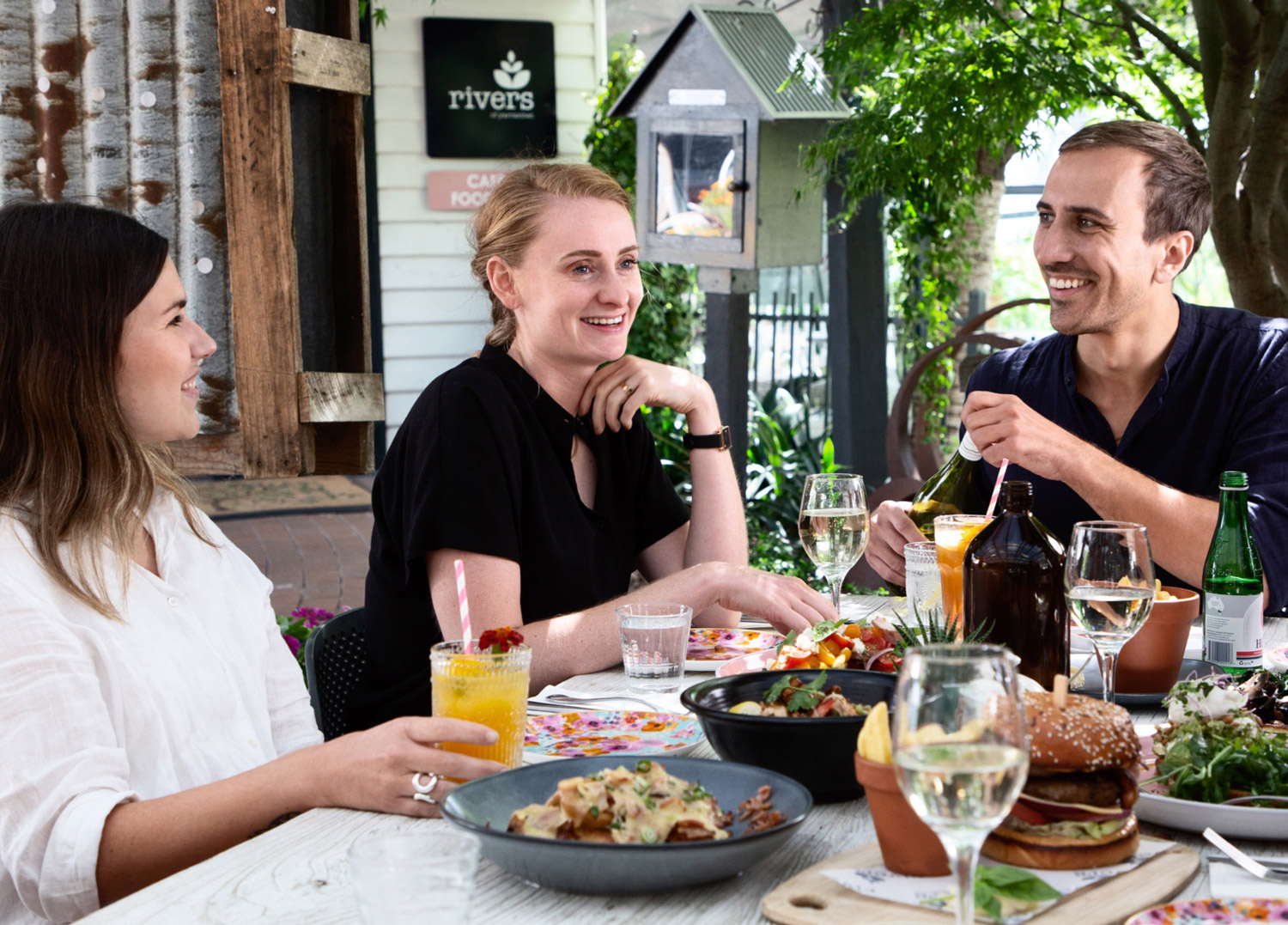 The Crescent offers an exciting summation of all the things our city is celebrated for. From inspired design and seamless living to ultimate convenience and cultural vibrancy.
It's why The Crescent is more than just a place to live; it presents a life designed with you at the heart of it.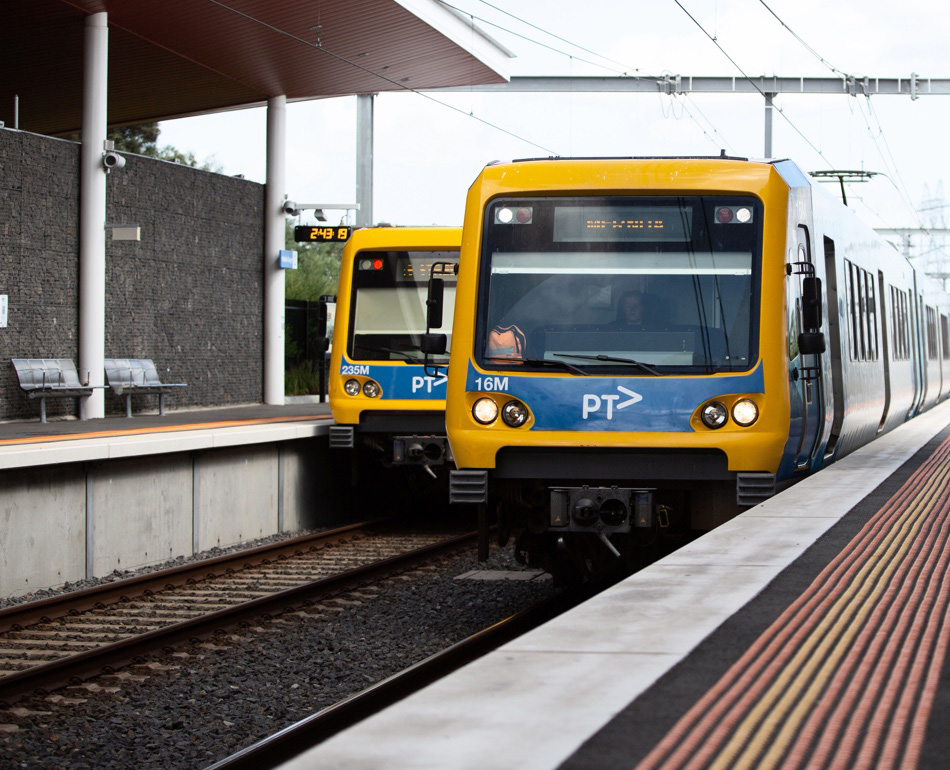 The developer.
The Crescent is brought to you by award-winning residential developer, ID_Land – specialists in creating unique and inspiring places to live. With expertise in all forms of residential development, the team has a proven track record in the management and successful delivery of townhome developments like The Crescent. The developer's current project pipeline throughout Australia has an end value of over $3.5 billion.
ID_Land's proven industry successes are credited to their experience in creating communities built collaboratively with the best industry partners to bring quality, affordable alternatives to the abundance of residential offerings throughout Australia.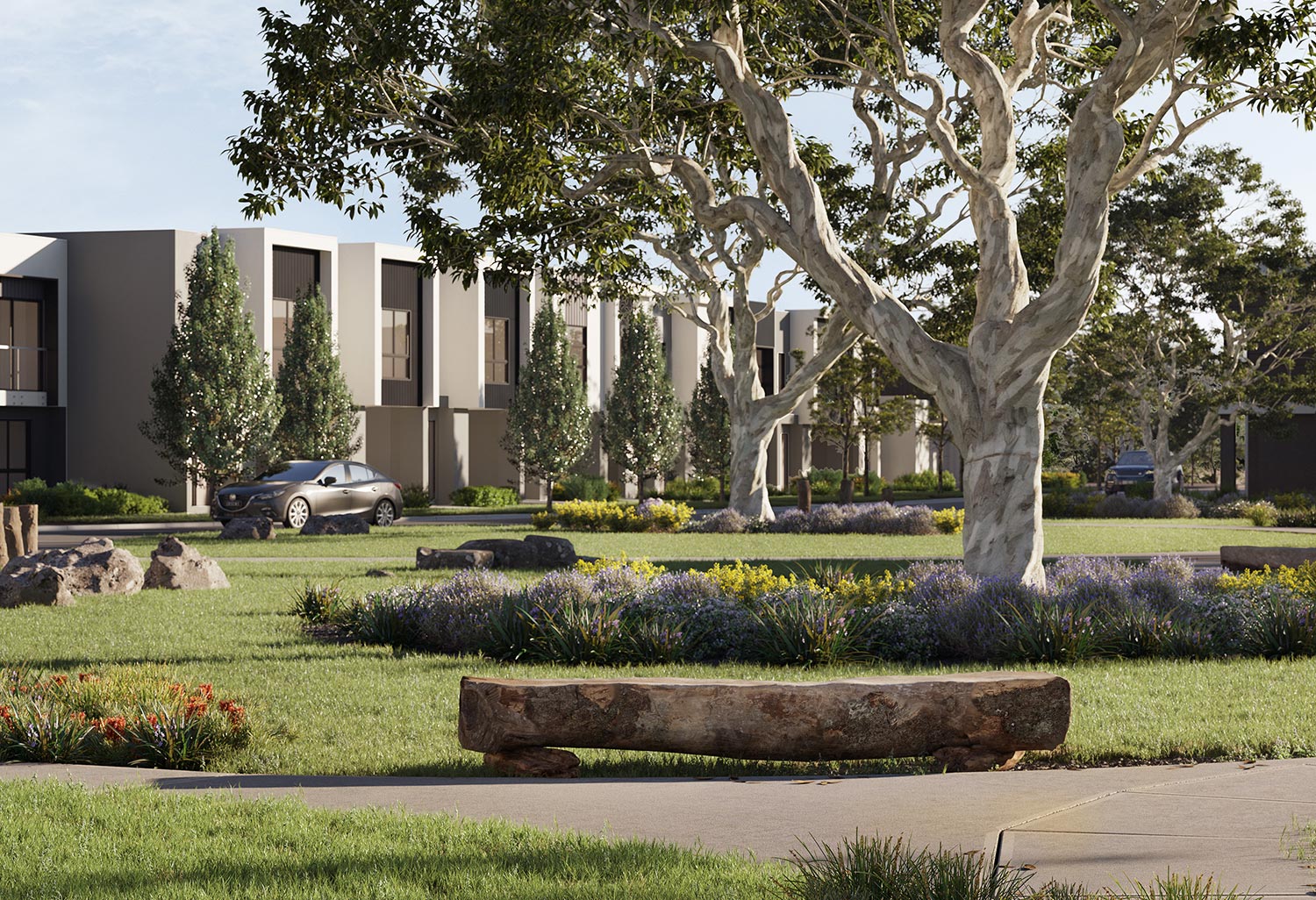 Find out more
about life at
The Crescent.
Visit Our Display Suite:
91 Williamsons Road, South Morang 3752
Get directions
Open 11am – 5pm, 7 days
Call us on 03 9684 8117 or email us at [email protected]
Register your details to receive more information, news and updates.